Custom Hearing Protection
At Focus Hearing, we offer custom hearing protection for a variety of activities.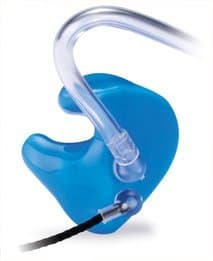 Custom hearing protection is the best-fitting, best-sounding, and most comfortable option available to those who need hearing protection on a regular basis.
We'll have a conversation with you about the activities you do that require hearing protection. There are different levels of attenuation available to match the intended purpose of your custom hearing protection. While we want to reduce the noise you encounter to a safe level, we do not want to over-protect your ears. This can make the sound unnatural and create a feeling of disconnection that can lead to simply not wearing your hearing aids when necessary.
The attenuators in our custom earplugs reduce sound evenly across the entire frequency spectrum, unlike OTC earplugs. This makes them especially desirable for musicians, but also means that speech sounds more natural through them. With more natural speech, it's easier to communicate even while wearing your earplugs, which can enhance your experience in all kinds of activities or workplaces.
We take earmolds and produce custom hearing protection for musicians, motorcyclists, hunters, gun enthusiasts, shop workers, and more. We can also provide custom in-ear monitors, floatable swimmers' earplugs, and earplugs for sleep.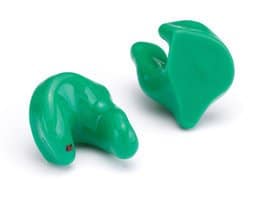 Great place they do everything to help you.
I had a great experience at Focus hearing. The people are very friendly and the Doctor I worked with was very nice and answered all my many questions I had about hearing aids. I was very impressed.
James Wonderly
2021-07-15
Stopped in without an appointment. Had a minor problem with receiver retention broke. They replaced it and gave me 3 extra to take home. Very impressed.
William Ragsdale
2021-07-13
Great service! Appreciate the walk-in accommodations.
Good experience!
Visit Us
---
10990 Quivira Road
Suite 120
Overland Park, KS 66210

Monday-Friday:
9:00am - 5:00pm
*after hour appointments
available upon request