Custom Hearing Protection
At Focus Hearing, we offer custom hearing protection for a variety of activities.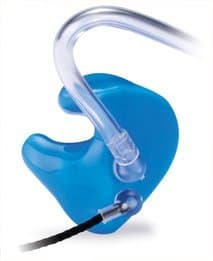 Custom hearing protection is the best-fitting, best-sounding, and most comfortable option available to those who need hearing protection on a regular basis.
We'll have a conversation with you about the activities you do that require hearing protection. There are different levels of attenuation available to match the intended purpose of your custom hearing protection. While we want to reduce the noise you encounter to a safe level, we do not want to over-protect your ears. This can make the sound unnatural and create a feeling of disconnection that can lead to simply not wearing your hearing aids when necessary.
The attenuators in our custom earplugs reduce sound evenly across the entire frequency spectrum, unlike OTC earplugs. This makes them especially desirable for musicians, but also means that speech sounds more natural through them. With more natural speech, it's easier to communicate even while wearing your earplugs, which can enhance your experience in all kinds of activities or workplaces.
We take earmolds and produce custom hearing protection for musicians, motorcyclists, hunters, gun enthusiasts, shop workers, and more. We can also provide custom in-ear monitors, floatable swimmers' earplugs, and earplugs for sleep.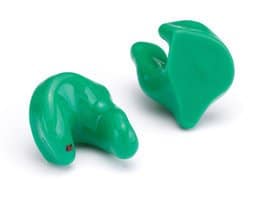 MaryAnne Barfield
2023-08-28
First time wearing hearing aids for me Shannon & her staff made the whole experience so easy and professional took all the anxiety & fear out of getting hearing aids I highly recommend them also very affordable
Focus Hearing is a wonderful place for hearing needs ! I was there in March 2022 For my first appt and was treated very well and took care of my needs in a timely manner! The staff is extremely pleasant and efficient ! You won't be disappointed !!
I'm still in my Trial Phase in my Hearing Aids, but I am so pleased with them already! Until Shannon Schneller fitted them after my hearing test, I had no idea how relaxing it was to HEAR so easily and clearly! I didn't realize how long I had been struggling to make out words and meaning from conversations! Hearing sound was not the issue, but clarity was. Now I am more confident and comfortable around people; I'm not afraid of embarrassing myself by misunderstanding speech. Recently I attended an excellent high school production of the Disney Musical "Frozen". What a delight to use the Universal setting on my Horizon APP that focused the sound in front and on both sides! This is an amazing set of comfortable hearing aids! I wear glasses to see better—why did I wait so long to HEAR better?!
Richard Pinsonneault
2023-08-14
In the last thirty days, I've purchased hearing aids, and have also had a follow up appointment with this company. Their professionalism is unsurpassed. They've introduced me to a whole new life. I can now easily hear the beautiful voices of my wife, daughters, and granddaughter, without having to ask, "what," 2-3 times. Life is good. Thank you, Shannon!
Problem solved thanks to Annie. Ken Snyder
The doctors are great. They made my Mom feel comfortable and explained insurance coverage up front so no surprises